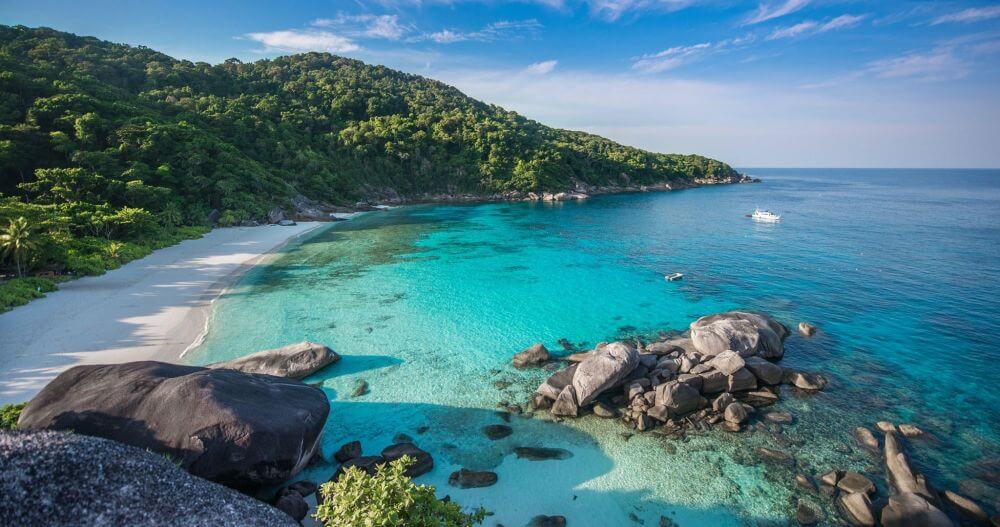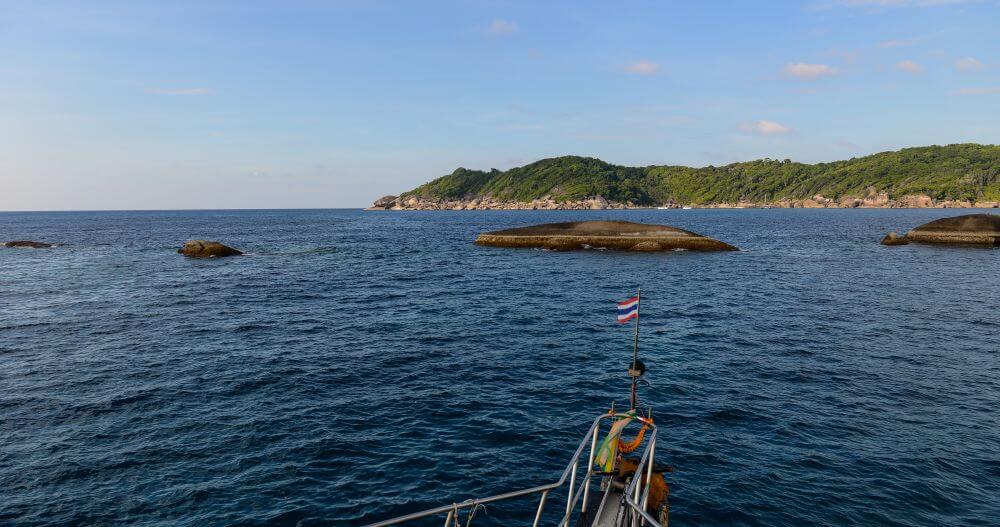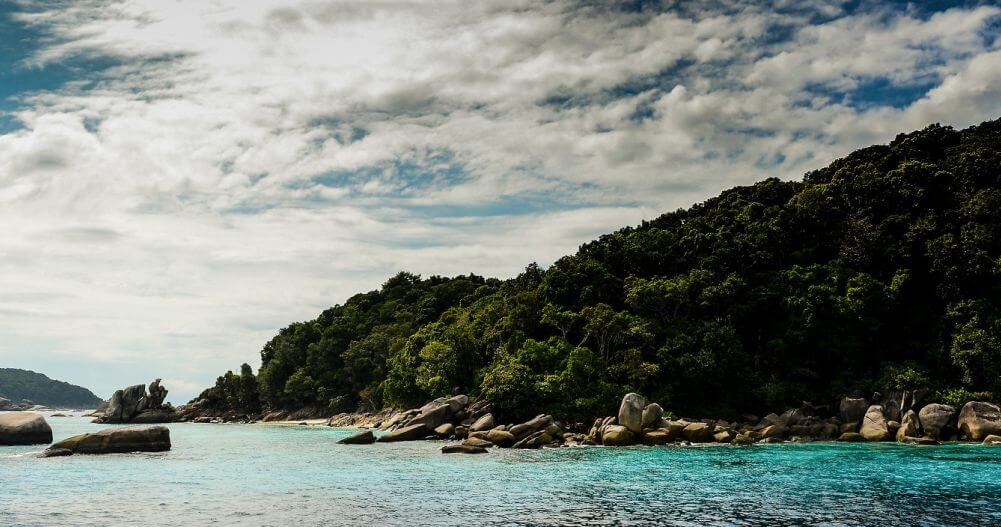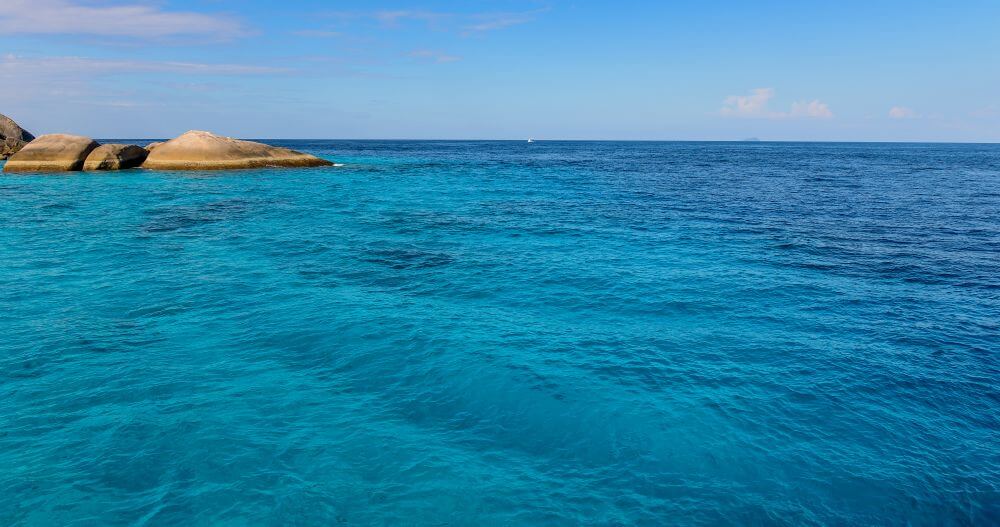 Khao Lak is a small tourist town located in the province of Phang-Nga on the west coast of Thailand and with a distance of 60 km to the most popular Thailand liveaboard destination, the Similan Islands and Surin Island Marine National Parks.
The Similan Islands Marine National Park consists of 9 islands and became a Marine National Park in 1982
and later expanded with an additional two islands located north of the Similan Island National Park in 1998. These two islands are named Koh Bon and Koh Tachai and are well known among scuba divers and often visited by liveaboard boats because of the frequently visits of Manta Rays.
The nine islands of the Similan all have individual names but are more easily named with island no. 1 to island no. 9. The Similan Islands no. 1 to no. 3 are closed for the public because of a turtle hatching program and a reef conservation program.
The dive sites around Similan Islands can be divided into two groups. The east side consists of sloping coral reefs and the western side with huge granite boulders and amazing swim-troughs.
Surin Island Marine National Park is located north of the Similan Islands and became a national park in 1981.
Within the Surin Island Marine National Park lies the best well known dive site in Thailand and the Andaman sea, the world famous Richelieu Rock.
This horse shoe shaped pinnacle, located in the middle of the sea offers divers the highlight of any Thailand liveaboard cruise with colorful soft corals, amazing macro life and big schools of fish.
The diving season at the Similan and Surin Islands starts on the October 15 until the May 15 every year when the Similan Island and Surin Marine National Parks are open. Beyond these dates the two national parks of the west coast of Thailand are closed because of the monsoon season.
Similan Seven Sea Club offers the most flexible dive schedules of all the dive centres operating in Khao Lak. As well as offering the Similan Islands and Koh Bon we also offer diving at the more northerly dive sites Koh Tachai and Richelieu Rock. Using our weekly daytrip schedule chose from the destinations or the days that fit best with your travel plans.
If you want to spend more time at the Similan Islands and more dives during your time onboard then Similan Seven Sea Club have a variety of flexible, overnight packages available.