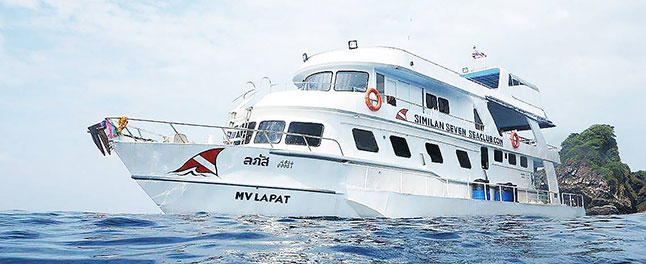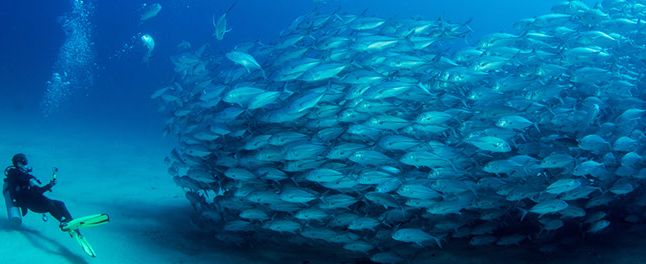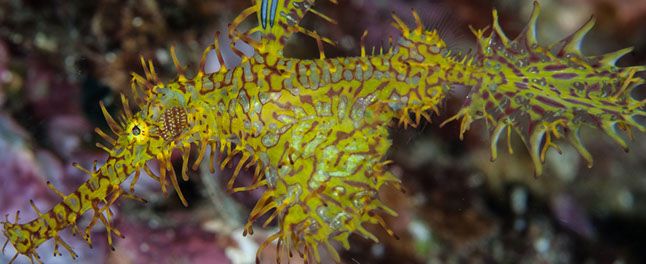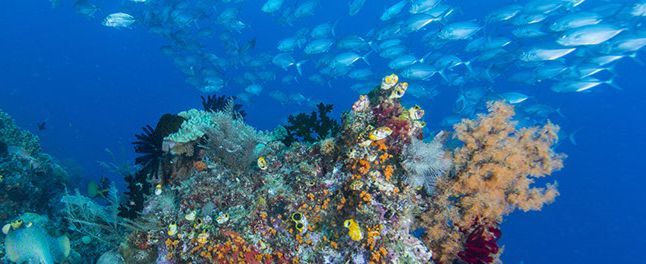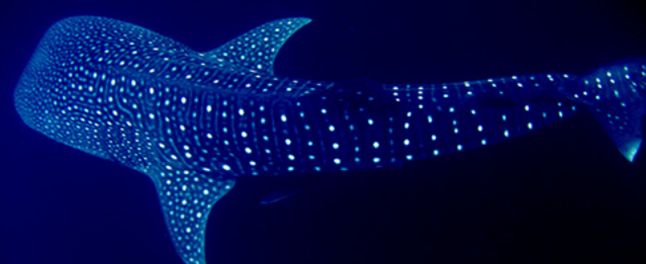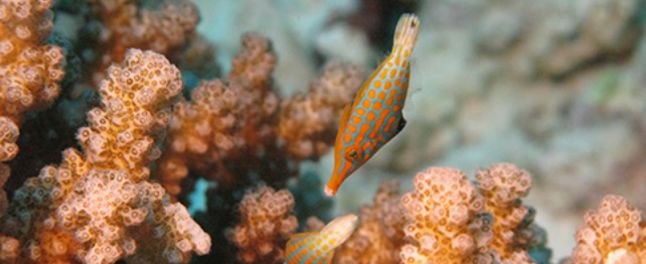 MAXIMISE YOUR TIME AT RICHELIEU ROCK, THAILAND´S
BEST DIVE SITE AND WHALESHARK HOT SPOT, EVERY THURSDAY & SATURDAY

For your Richelieu Rock scuba diving day trip, Similan Seven Sea Club wants you to get the most out of your Richelieu Rock day day trip. Our fast transfer speedboat, the Golden Cat takes only 80 minutes to reach Richelieu Rock where you will board our spacious diving boat, the MV Lapat. Shorter times to reach the submerged pinnacle means more time for you to discover all Richelieu Rock has to offer whilst staying in comfort once you are there.
After a warm welcome aboard the MV Lapat and a thorough briefing, divers get ready for their first dive, plunging into the beautiful, cyrstal clear waters of the Andaman Sea. We dive in small groups to give you the best possible service and experience. The area around Richelieu Rock is not suitable for snorklers, as there is no protecting island or reef nearby.
With an extended surface interval during lunch there is plenty of time to sunbathe on our sun deck, relax with a good book or have a cup of coffee or tea. The second dive at Richelieu Rock will again bring you to this stunning dive site and once more offering you the best the Andaman Sea has to offer.
After the day's excitement, the Golden Cat is ready and waiting to take you back to Khao Lak, returning at approximately 4:30 pm before transfers back to your hotel or resort. We operate our day trips this way to ensure we maximise your time to do the things you enjoy most on your trip. This is by far the best way to ensure that everyone will have a fantastic time experiencing the treasures of the Andaman Sea, Thailand.
Richelieu Rock at low tide will show about 1 meter of the top. It is horseshoe shaped or as the French would say croissant shaped.
This is a dive site you need to slow down and look. Every sq. meter is covered with life, so buoyancy is key. There are way too many things to see, to list here, but here are a few. Ghost pipefish, Frogfish, Harlequin shrimp, Seahorses, Cuttlefish, Tomato clownfish, Eels, Octopus, and if a big shadow goes over you. It may not be a boat, look up, it could be a Whale shark.
| Destination | Dives | Price | Equipment | National Park Fee | Total |
| --- | --- | --- | --- | --- | --- |
| Richelieu Rock | 2 | 5,300 | 500 | 700 | 6,500 |
All the prices are in Thai Baht.
FURTHER INFORMATION
Our boat crews are all experienced, well trained in boat handling, friendly and helpful. The captain is very familiar with the islands and the dive sites as well as all the standard safety procedures. You will have a sincere, warm welcome onboard and be well looked after during your stay on our boat.
Our prices show the current National Park fees and equipment rental hire charges. National Park fees are mandatory. Should you bring your own dive equipment please deduct the hire fees.
The itinerary above maybe subject to change or cancellation due to natural factors which are out of our control.
| Location | Time |
| --- | --- |
| Baan Naam Khem | 06:00 |
| Bang Sak | 06:00 |
| Bang Niang | 07:00 |
| Nang Thong | 07:00 |
| On the way down to Tablamu Pier | 07:30 |
| Free transfer is provided at these times only. Baan Naam Khem is 200THB/person/way | |