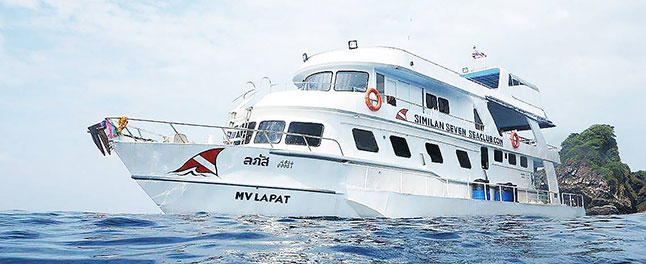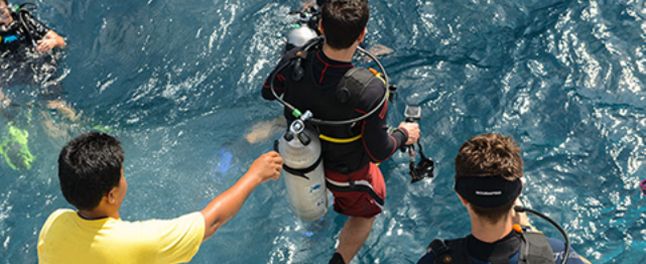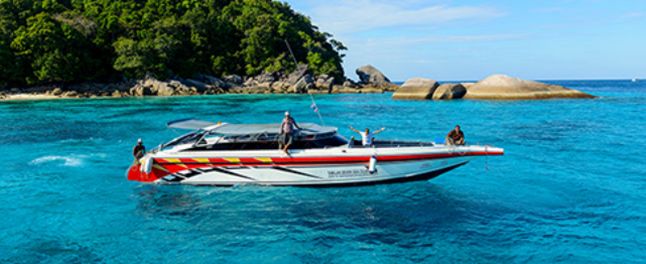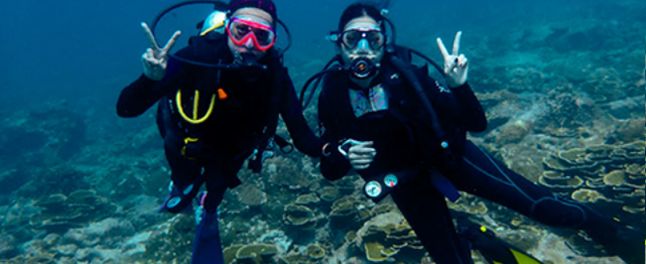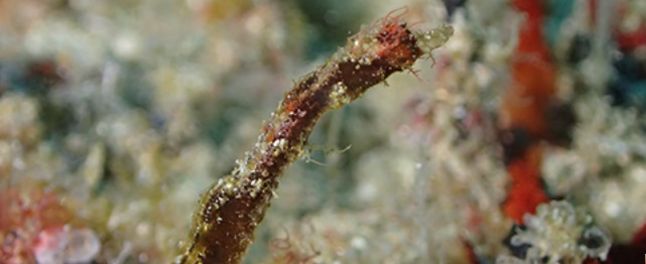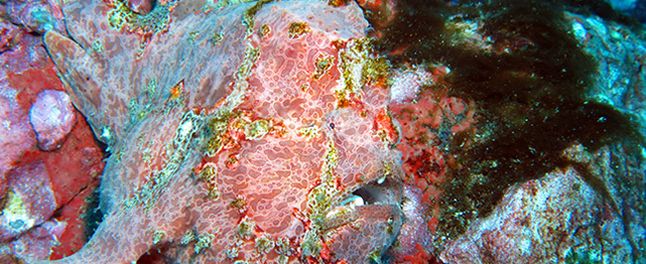 For your Similan Islands day trip, Similan Seven Sea Club wants you to get the most out of your Similan diving day trip. That is why we take you out on our fast transfer speedboat, the Golden Cat,  it takes only 80 minutes to reach the Similan Islands where you will rendezvous with our spacious dive boat, the MV Lapat.
After a warm welcome aboard and a thorough briefing, snorkel guests depart on the Nawanoppa to explore the calm, shallow reefs, while the divers get ready for their first dive. We dive and snorkel in small groups to give you the best possible service and experience.
All guests return to the MV Lapat for a buffet lunch and a more relaxed and extended surface interval. During lunch there is plenty of time to sunbathe on our sun deck, snorkel around the boat or relax with a good book. If your feeling hot then take cooling break in the air-conditioned lounge. On some days we can also arrange for beach transfers for those who prefer to feel sand between their toes.
Following lunch, snorkelers will once again depart for another exotic location while divers prepare for their second dive into the Similan Islands wonderland.
After the day's excitement, the Golden Cat is ready and waiting to take you back to Tap Lamu Pier, returning at approximately 16:40 for transfers back to your hotel or resort.
Whichever you enjoy the most, diving, snorkelling or simply relaxing on the beach, only Similan Seven Sea Club has the flexibility and resources to ensure you get the most out of your day.
If you want to spend more time at the Similans you can simply ask to stay onboard overnight, if we have space available. Or why not book a short overnight trip, with daily transfers Similan Seven Sea Club gives you a variety of flexible overnight packages.
Due to the restrictions of having only a limited number of divers on each dive site in the Similan Islands National Marine Park, you need to book a day trip at least 2 to 3 days in advance to avoid disappointment on not diving the day you would like.
| Destination | Dives | Price | Equipment | National Park Fee | Total |
| --- | --- | --- | --- | --- | --- |
| Similan Islands | 2 | 5,000 | 500 | 700 | 6,200 |
All the prices are in Thai Baht.
FURTHER INFORMATION
Our boat crews are all experienced, well trained in boat handling, friendly and helpful. The captain is very familiar with the islands and the dive sites as well as all the standard safety procedures. You will have a sincere, warm welcome onboard and be well looked after during your stay on our boat.
Our prices show the current National Park fees and equipment rental hire charges. National Park fees are mandatory. Should you bring your own dive equipment please deduct the hire fees.
The itinerary above maybe subject to change or cancellation due to natural factors which are out of our control.
| Location | Time |
| --- | --- |
| Baan Naam Khem | 06:00 |
| Bang Sak | 06:00 |
| Bang Niang | 07:00 |
| Nang Thong | 07:00 |
| On the way down to Tablamu Pier | 07:30 |
| Free transfer is provided at these times only. Baan Naam Khem is 200THB/person/way | |