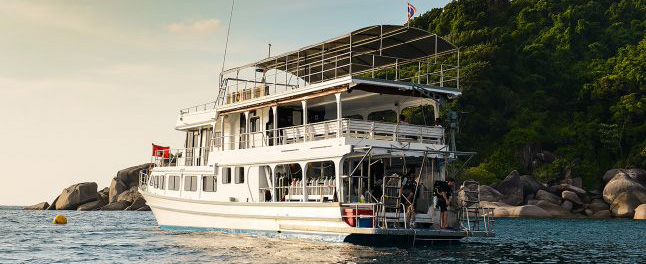 A Similan liveaboard will get you the most out of your scuba diving holiday in Thailand. At Similan Seven Sea Club we are committed to provide you the best Similan and Surin Island scuba diving liveaboard cruises that suit your budget and holiday schedule.
The Similan and Surin Islands Marine National Parks are open seven months of the year, from the middle of October until the middle of May. By joining a Similan Island liveaboard cruise you get to maximize your time in the water and at the same time exploring all the very best dive sites in the North Andaman Sea.
It is a truly amazing and exciting experience to cruise between world class dive sites in crystal clear waters and colorful coral reefs together with other divers, who all have that same passion as you. Our Similan and Surin Islands liveaboard cruises take you to more remote scuba diving destinations that can't be reached on a daytrip.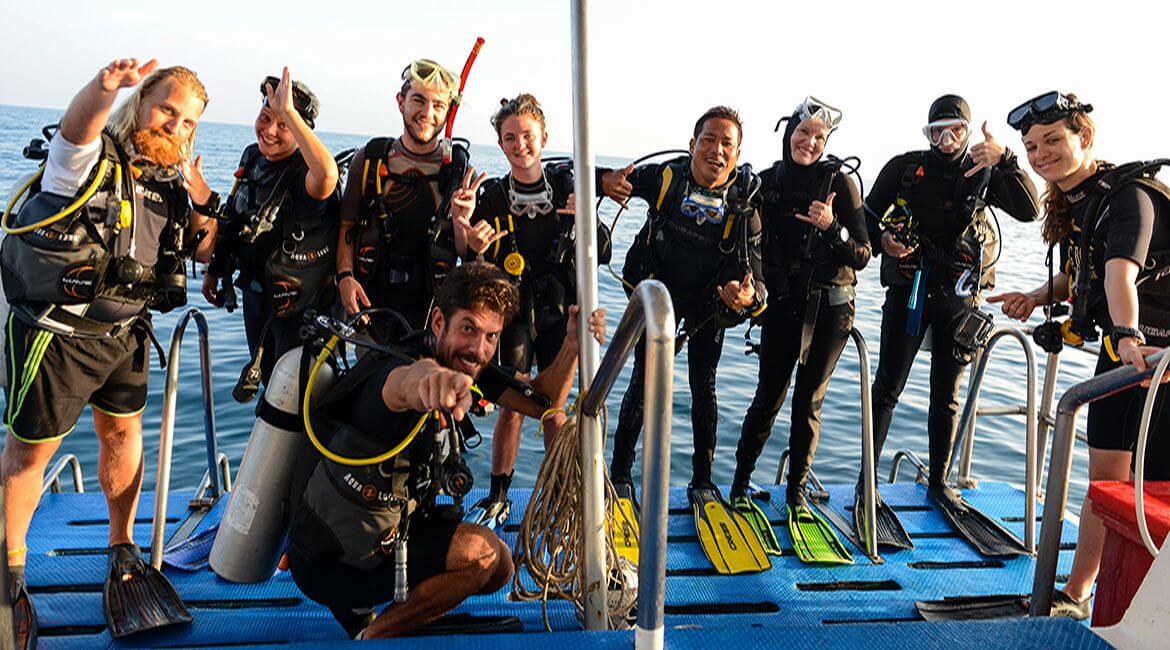 Similan Seven Sea Club owns and operates both our two liveaboards, MV Lapat and MV Camic. Both visit the Similan Islands, Koh Bon, Koh Tachai and the famous Richelieu Rock.
The MV Camic runs on a 4 days and 4 nights schedule starting with the southern part of the Similan Island Marine National Park and then moving up north to Koh Bon, Koh Tachai and Richelieu Rock.
If you are short on time but still want to enjoy a Similan liveaboard cruise, we offer the MV Lapat.
Onboard the MV Lapat you can stay from 2 days and 1 night to as many nights as you wish. We have daily departures with our speedboat, which mean you can start the cruise any day of the week.
From Sunday to Wednesday we explore the different dives sites around the Similan Islands, then on Thursday we move our Similan liveaboard up north to Koh Tachai, Friday we dive around the world famous Richelieu Rock before moving to Koh Bon on Saturday.
The MV Lapat runs on the same daily schedule, week after week for the entire season.
For a custom Similan liveaboard experience feel free to contact us and we will be more than happy to customize a package to your needs or organise a private charter.
SIGN UP TODAY!
Get ready for an experience to remember!